Hidden Lakes Senior Living Community offers Independent Living, Assisted Living and also has a Healthcare & Rehabilitation Center where fun, social gatherings are a part of life!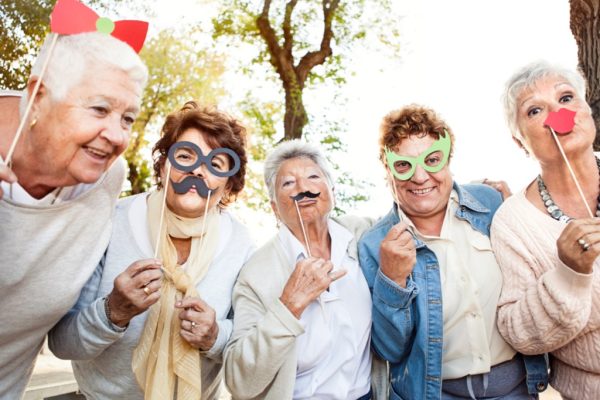 Each setting has unique offerings to help with our Residents' wants and needs.  While your initial interest may be about the care you will receive, most people don't consider the intangible benefits of friendships, purpose and mental stimulation provided through group activities and events.
Our activity calendars provide ways to remain socially engaged, helping our residents find a sense of community.  According to the National Institute of Aging, studies show that loneliness and social isolation are associated with higher rates of depression. Depression is not a normal part of aging, and while moving to a community will not cure depression, living at a community and being encouraged to participate in activities can:
Boost cognitive function
Encourage Independence
Improve quality of life
Prevent social isolation
Promote emotional health
If you'd like to know more about how a community can help with the above, please call us today to learn more.
We love when friends and family come to visit. Please RSVP so we can add you to the events or call our Activity Team to find out more about ways to visit and/or volunteer!  You can also visit our Facebook page to stay connected, see more pictures and learn about what's happening at the community.
Like and follow our Facebook page by clicking HERE.
To learn more about our activities and social calendar, please call us today or download calendars below!
To see or download our monthly Assisted Living Calendar.
Click here to download our monthly Independent Living Activities Calendar
Click here to download our monthly Rehab and Nursing Center Calendar.